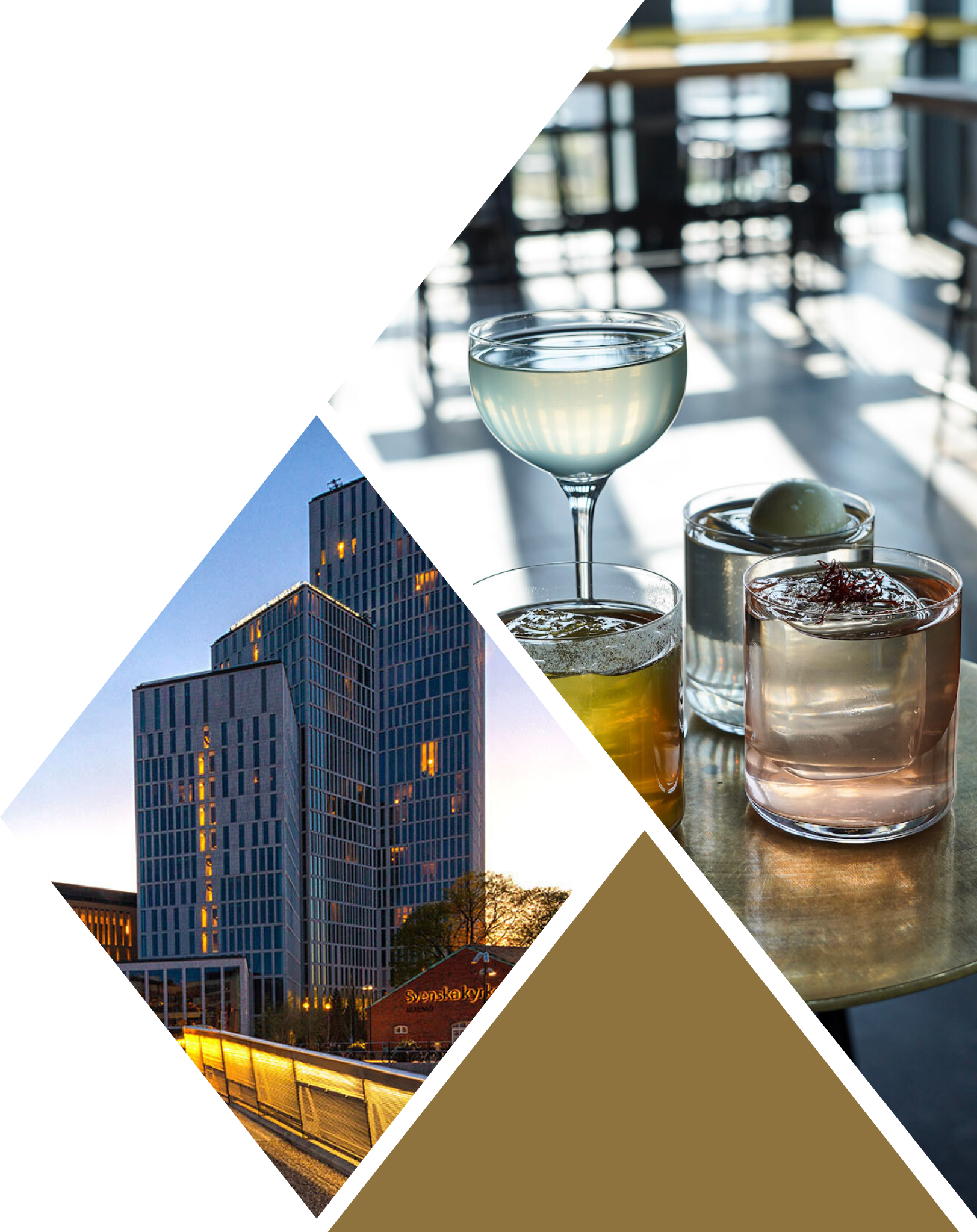 Welcome to Sky Bar Malmö Live, a cherished meeting place for locals and travelers. We have a Nordic kitchen with a passion for seasonal ingredients and local produce. United in the love for food and good cocktails you gaze over breathtaking views of Öresund, Copenhagen and the beating heart of downtown Malmö. Make a reservation for dinner or just pop by for a drink! 
New Years Eve
The restaurant is fully booked and the Sky Bar is open 12 noon until 1 am. The bar is unbookable, so just pop by for a delicious New Years cocktail and celebrate with us!
Monday - Thursday

Friday - Saturday

Sunday
Open 12 noon - 1 am on 
New Years Eve, December 31st If you would like to make a reservation for more than 7 people, please either send an email or give us a call at: skybar@clarionlive.se / (+46) 40-20 75 00.
Monday – Friday 08.00-16.00: Our reservation department handles your email and phone calls
Monday – Sunday after 16.00: The restaurant answers your call and assists with 'same day'-reservations.